Paid
AppGini
AppGini is a database development platform that takes care of your repetitive task in data management coding, this way; you can save valuable time. With the use of AppGini, you can build an application with as many features as you want. AppGini platform provides its members with mobile version support, web version support, e-mail version support, and multi-language support. AppGini is designed to reduce the risk for hackers by securing information through a simple graphical user interface.
Your app will be built by using modular databases so that you can be sure that your application will not only have all the features you want but also perform on all platforms like Android, iOS, and Web. The platform comes with an opportunity for most developers to manage complex database structures. You can even use the various tools that are provided to you by the developers of this platform to build your own customized applications. AppGini comes with the capability to build modular databases, which are then used for any applications or web applications.
The main motive behind launching this product was to help people create information databases in a simple and easy way, without having to write any code or worrying about database security and development. The good thing about this database development platform is that you don't need any programming background; all you need is to define a database, set some options, and click on the generate option.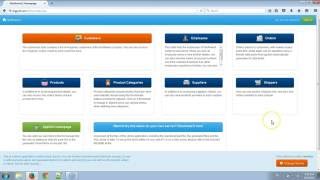 ADVERTISEMENT
CONTINUE READING BELOW
ADVERTISEMENT
CONTINUE READING BELOW